Inner Journeys to the Heart of Goddess
With Kathy Jones, Priestess of Avalon
Take four guided Inner Journeys into the Heart of Goddess with Kathy Jones, one of the world's leading Goddess teachers and creators. These are journeys to deepen and expand your connection with Goddess and with your own soul's path. These journeys are for all those who wish to explore their inner being, on a path of spiritual self-empowerment. The journeys are also perfect for those who are just beginning to explore Goddess spirituality, Her rites and mysteries.
Be held in a sacred container for journeying with Goddess, with your ancestors, and with your past and future selves. Come and journey with us, deep into the sacred caves of the past, into Her Temples, to Avalon and to Her bright new dawn…
Each journey has a beautiful underlying Goddess soundtrack, by Jerome Zoran.
Inner Journeys are a continuation of Kathy's four presentations From Ancient Roots to the Present Day and can also be taken in their own rite. These four journeys have been developed over many decades of Kathy's work as a ceremonialist and teacher creating sacred ceremony for the Glastonbury Goddess Temple and for the Goddess Conference.
The course was first presented live to participants in July 2020, and is now available as a recording of the live events. Each journey will last for up to one and a half hours.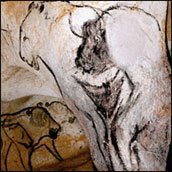 Journey One: Visit our Goddess-loving Ancestors
Our First Journey will take you to visit our Goddess-loving Ancestors who created sacred spaces within the ancient caves of Europe and around the world. There they left their mark in extraordinary paintings of animals, in carvings and sculptures of Goddess.
Above image: Salle du Fond, Chauret Caves, France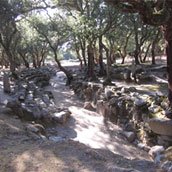 Journey Two: Goddess Temples in the Ancient World
Rekindle your connection to a Goddess Temple in the ancient world. An opportunity to find your way back to lives lived in service to Goddess, as Her priestesses, priests, healers, artists, craftspeople, seed sowers, food gatherers, breadbakers, etc…
Above image: Su Romanzesu Nuraghic Water Temple, Bitti, Sardinia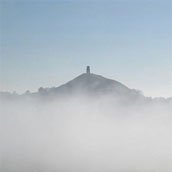 Journey Three: to the Isle of Avalon
Travel in the barge with Her Priestess across the Lake of Avalon to the Sacred Isle to meet the beings who dwell there. Explore the Island and receive the Wisdom of the Lady of Avalon, who dwells there. Avalon is the ancient and ever-present home of Goddess.
Above image: Glastonbury, gateway to the Isle of Avalon, shrouded in Her Mists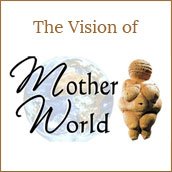 Journey Four: Opening to Her MotherWorld
A Journey into the future where MotherWorld is in existence, where Mother Earth, mothers and the values of mothering and caring are alive in the centre of our societies. Experience what it feels like to live in such a world!
Each of these journeys can also be taken individually – click the button below to find out more.
For each Journey have with you:
A comfortable quiet place to sit or lie down where you can hear the journey and be relaxed in your body.
Any drinks you might need.
A candle alight beside you.
A journal to record what you see and hear.
Receive a 20% discount when you purchase this course together with our other online courses!
Here's what one participant had to say….
Thank you so much Kathy for these unbelievable deep and magical journeys! For me, they were full of wonderful emotions, old wisdom, love, light and the peacefully feeling to be always into the heart of the Goddess.