From Ancient Roots to the Present:
Bringing Goddess alive in Her World
Four richly illustrated and inspiring presentations on Goddess themes offered by Priestess of Avalon Kathy Jones, one of the world's foremost Goddess teachers and ceremonialists, who lives in Glastonbury / Avalon.
Each presentation focuses on a different aspect of Goddess spirituality and lasts for approximately two and a half hours. The course was first presented live on Zoom and is now available as a recording of the live events.
Presentation 1: Images of Goddess from Ancient Times to the Present Day
An introduction to some of the many thousands of Goddess figurines and images created by our Goddess-loving ancestors across Europe and Asia from the earliest times. Of all the figurines found by archaeologists 99% are female images. Why is this and what does it tell us about the beliefs and understanding of your ancestors about the Source of all Life? How do these ancient images connect to our ideas about Goddess in the present day?
Above image: Venus of Lespugue 26,000-24,000BCE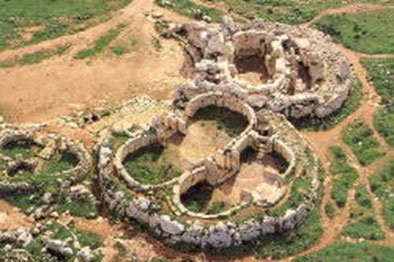 Presentation 2: Inspiring Temples of the Goddess from Ancient Times to the Present Day
A presentation on some of the many Temples which were created in the ancient world in celebration of Goddess. Journeying from the first Cave Temples of the ancestors in Greece, France and Spain, to the built Temples of Anatolia, Malta, Greece, Egypt and Britain. Reaching to the present day and the opening of many new Goddess Temples across the world.
Above image: Temple of Mnajdra, Malta 3,150-2,500 BCE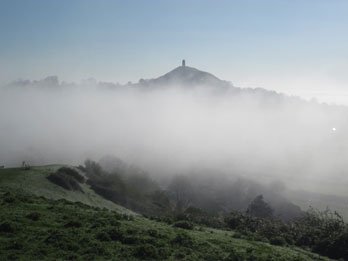 Presentation 3: Goddess in the Sacred Landscape of Glastonbury Avalon
The Isle of Avalon is the Sacred and Ever Present Land of Goddess. The small country town of Glastonbury in Somerset, England is a gateway to that enchanted land, the Isle of Avalon. Here Goddess is celebrated as Lady of Avalon. This presentation explores the Sacred Landscape of Glastonbury/Avalon and how Goddess can be experienced here today in many different ways.
Above image: Glastonbury surrounded by the Mysts that veil the Mysteries of Avalon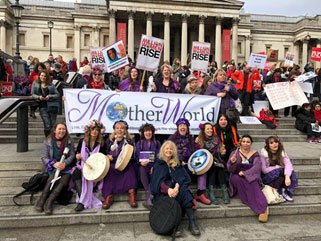 Presentation 4: Bringing MotherWorld into Being
MotherWorld is the society which places Mother Earth, mothers and the values of mothering and caring in the centre of our lives. In these changing times everyone is recognising the importance of all those who care for other people, who give of themselves, for the good of others. We have a powerful opportunity now to not return to the old 'normal' ways of living, but to change how we do everything as individuals and as communities. This presentation is about the future we can create together.
Above image: Priestesses from Glastonbury Goddess Temple join the Million Women Rise protest in London
Sample Video
Check out our 15 minute sample from the first presentation in the series below, before you enroll!
Each of the journeys can also be taken individually – click the button below to find out more.
Receive a 20% discount when you purchase this course together with our other online courses!
 Here's what participants had to say…
It's always a pleasure to listen to Kathy Jones, especially it's great to dive in wisdom of Goddesses, to learn about temples in ancient times and today.
If you get "the Call" to visit Glastonbury and Lady of Avalon and Nine Morgens, you'll love these presentations every second.
To watch these presentations "opens doors", you learn, enjoy and transform.
Since the first moment you fall in love with Lady of Avalon, you'll enjoy watching and listening to these sessions.
Lovely presentations with so much knowledge. It is incredible to know and see that Goddess has been worshipped over many thousand years and that we still can see the remainings today. The way Kathy has brought this is not only in a very interesting way, but also in a way that gives you so much more and even the inspiration to see Goddess everywhere around you. Thanks you again for these marvellous presentations.
The flow and telling of the presentations has been done by Kathy in such a beautifully insightful and thoughtful way, giving knowledge and compassion and providing a deeper connection to the Goddess.
They have excited me to know more. Really magic and would highly recommend.
These presentations were truly extraordinary in their scope and design, bringing us through millenia in an arc of connection with Goddess. I loved all the images, the maps and archeological details and learned such a lot! The observations of change into patriarchal forms was such an eye opener. What stands out from the rest though, beyond information sharing and education, is hearing all this told from Kathy's perspective, of her connections, discoveries and profound experiences. Additionally bringing in the art and writings of other Goddess loving women who have shaped how we can interpret and develop our relationship to Her, gave a sense of movement forward and vital energy to the part that comes next. I thought it was wonderful and will treasure the recordings as a inspiration and source for my own explorations.
Brilliant. This needs to be 'out there' eventually – great material for research, for learning what Goddess is 'all about' – love the ease with which you give the information 'lovingly' – perfect word. Also the info on the growth of the Goddess Temple, Goddess Hall in Glastonbury is informative, useful and vital, also for Priestess training – a must-see. Very important to understand how it all grew from an idea into the amazing Temple-land it is now. Thank you.
I'm currently on spiral one of the Priestess of Avalon training but these lectures have given me a further insight into Goddess and her origins and who she really was and is. I feel that these lectures act as the bedrock to Goddess and will help you when your beliefs are challenged by those influenced by the Patriarch. As Goddess loving people we need to have real facts in our arsenal & not only experiences that they can deem as fluff. This course will help you with that. Kathy is both loving and professional in her delivery, her love & passion for Goddess shines through & this lady knows her stuff!